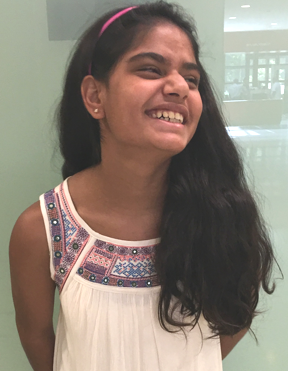 I have the joy of watching my daughter, Ruchi, adapt to America. She came here from India when she was eight and today, five years later, she is both Indian and American.
Finding your place in the world is not about denying your roots any more than it is about switching to a new place. It is about claiming who you are where you are.
When Ruchi and I talk about her experience she is quick to voice her identity as an Indian, and in the next breath she will talk about what she loves about America.
She appreciates being in our family, and she will contrast it to her life in an orphanage. While she is happy to have enough food to eat every day, she misses playing in the rain and the heat of New Delhi. Clearly she loves much about her new life, yet it does not diminish the loyalty she feels for her home country or her family of origin.
The lesson i take from her is the acceptance of her circumstances, regardless of how messy they are. And through her acceptance, she is finding her place in the world.Here is one way I transpose that to my life. For example, I did experimental theater in public spaces for 10 years. I lived my life as an artist, creating and performing. I also worked at the World Bank on global change, even with the president of the bank. Both of these are parts of my identity and it is only when I allow them to co-exist that I begin to zero in on who I am.  I feel passion for both, although they don't fit in a neat and tidy box side-by-side.  In fact, it is their contrast and apparent discord that gives my life nuance, idiosyncratic distinction, and a unique flavor I relish.
How do you reconcile your disparate experiences? It is the unlikely variety that makes you such a special person.
I love to take something ordinary and make it really special.
– Ina Garten