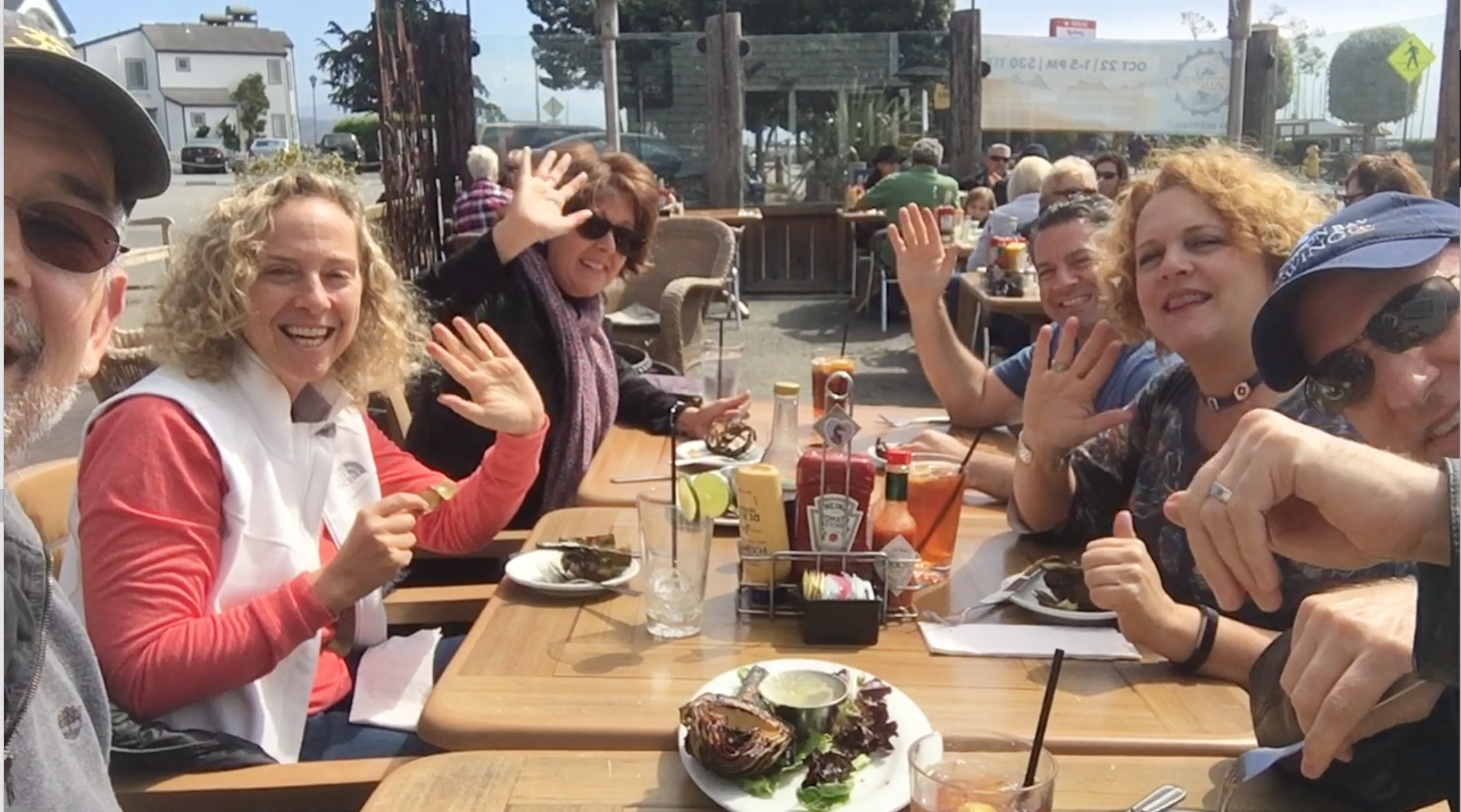 I am very lucky to have a group of close friends that I meet with once every five months or so, my SuperFriends. Each is a thoughtleader in a different area, an expert with one or more best selling books who wants to be successful in their work without compromising quality of life . We get together to share and collaborate on improving our individual strategies for life.
When we first began seeing each other the focus was almost all on our respective businesses, with an occasional nod to the areas of life that we thought were most important: our families, spirituality, or physical fitness, for example. But, as the meetings went on over the years, we have shifted more and more toward a holistic approach, sharing life's ups and downs, tragedies and joys together. We share our individual coping and development strategies, identify obstacles and roadblocks, addressing everything from mindset to providing guidance for raising the bar on our expertise.
We have become great friends, diving into the difficulties we face as well as our aspirations. For me it is an opportunity to spend time with five champions, and talk with candor about what is working and what is not. And of course there is the added benefit of being exposed to their skills and expertise, which is professionally gratifying. In the photo, Left to Right, they are:
me
Robbie Baxter – expert on the Membership Economy, https://peninsulastrategies.com/
Lisa McLeod – expert on Noble Purpose, http://www.mcleodandmore.com/
Scott Edinger – expert on how leaders drive revenue growth, http://www.edingergroup.com/
Libby Wagner – corporate poet and expert on leadership influence, http://libbywagner.com/
Scott Wintrip – HR innovation expert, https://www.wintripconsultinggroup.com
A non-negotiable element of success is personal support. This means having people in your court who know you well and will pick you up when you are down, set you straight, celebrate your successes like they were their own and help you put your best forward over and over again. Who are your SuperFriends? Isn't it time you got together again soon?
Walking with a friend in the dark is better than walking alone in the light.
– Helen Keller